Careers
Chef à la carte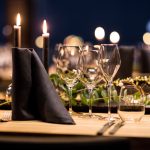 Our chef is passioned food expert who loves to show and introduce the local food, ingredients and Lappish food culture to our guests. He or She is excellent with communication with the colleagues and the guests. Please be aware that sometimes this job will require working under pressure and being flexible. Requirement for Chef position: A la Carte experience....
Categories: Cuisine, Locations: Levi, Rovaniemi, Types: Full Time, Part Time,
Luxury Travel Designer
Luxury Action is the pioneering and leading luxury travel company (DMC) in Arctic& Nordic regions. We are looking for an experienced and sales-orientated private travel designer to join our dynamic team. The person we are searching for is an experienced customer-oriented travel designer, who inquires excellent sales and negotiation skills. He/she should be productive....
Categories: Sales, Locations: Rovaniemi, Types: Full Time,